Ultrastructural analysis of podocytes
Podocyte Exact Morphology Measurement Procedure – PEMP is a quantitative and quick procedure measuring the slit membrane density. It is ideal for determining the exact foot process morphology in biopsies and kidney sections.
Works with FFPE tissue from mice, rats, pigs, NHP, humans, and organoids
Quantitative readouts:

FSD (filtration slit density): Indicates the degree of effacement
FSL (filtration slit length): Indicates the filtration potential of a glomerulus
PEMP is currently for research use only.
3D-Structured Illumination Microscopy (3D-SIM)
Podocyte foot processes have a size of only 100-200 nm. Until recently, the foot process could only be visualized using (transmission) electron microscopy. Now with the aid of the super-resolution microscopy, it is possible to make the podocytes' foot processes and the filtration slit visible under a fluorescence light microscope.
Before
After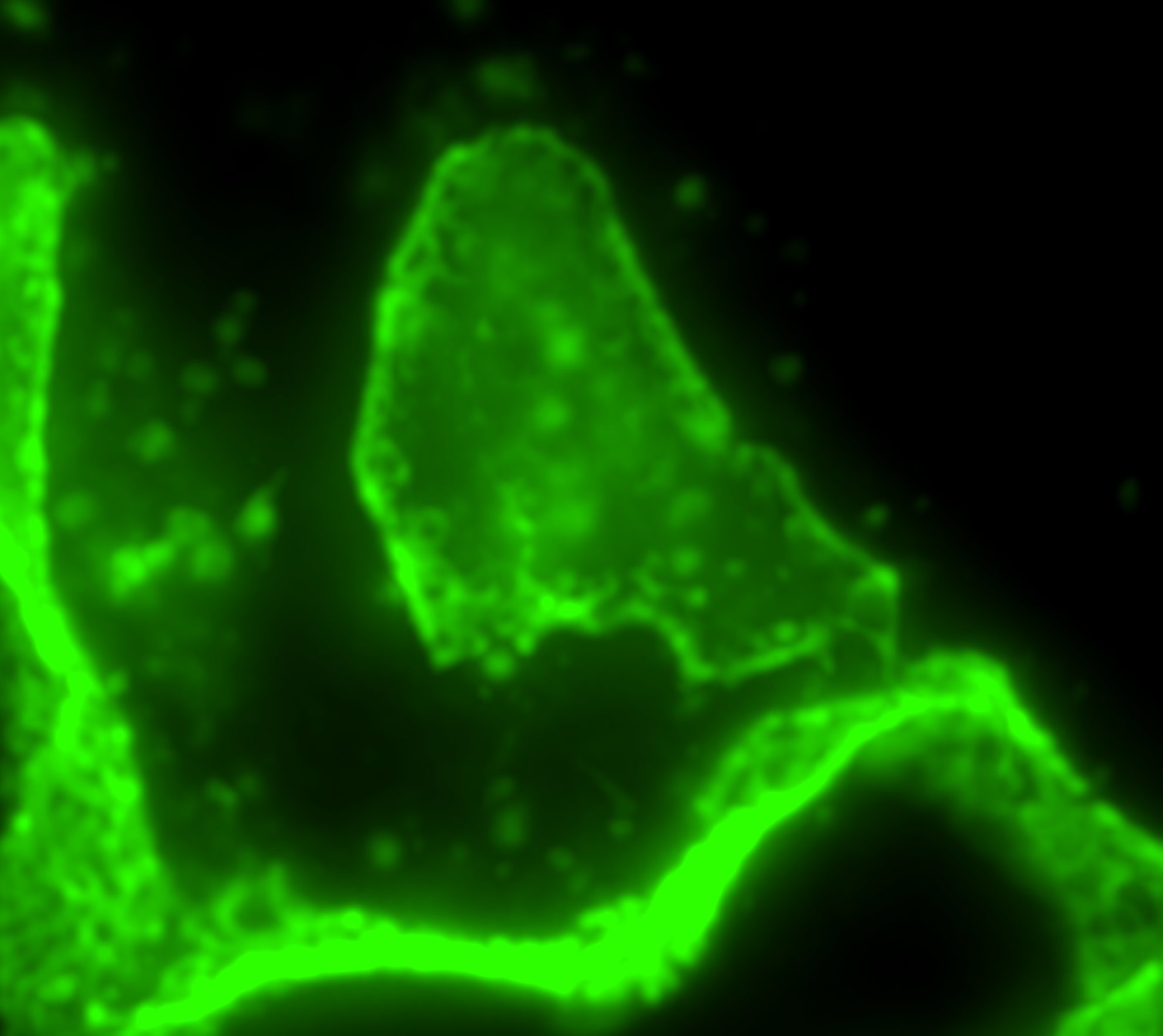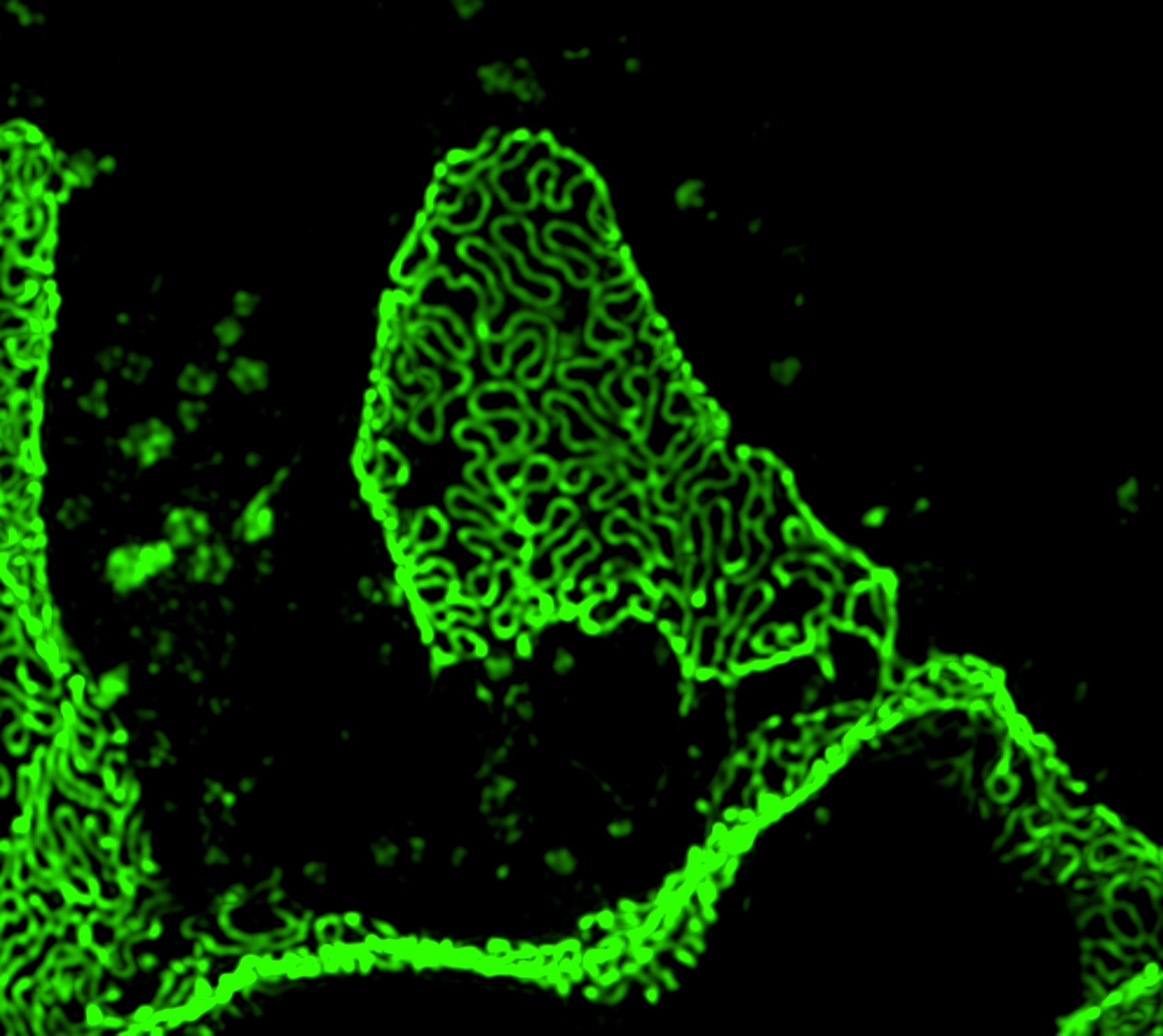 Kidney sample of a mice with Widefield Microscopy compared to 3D-SIM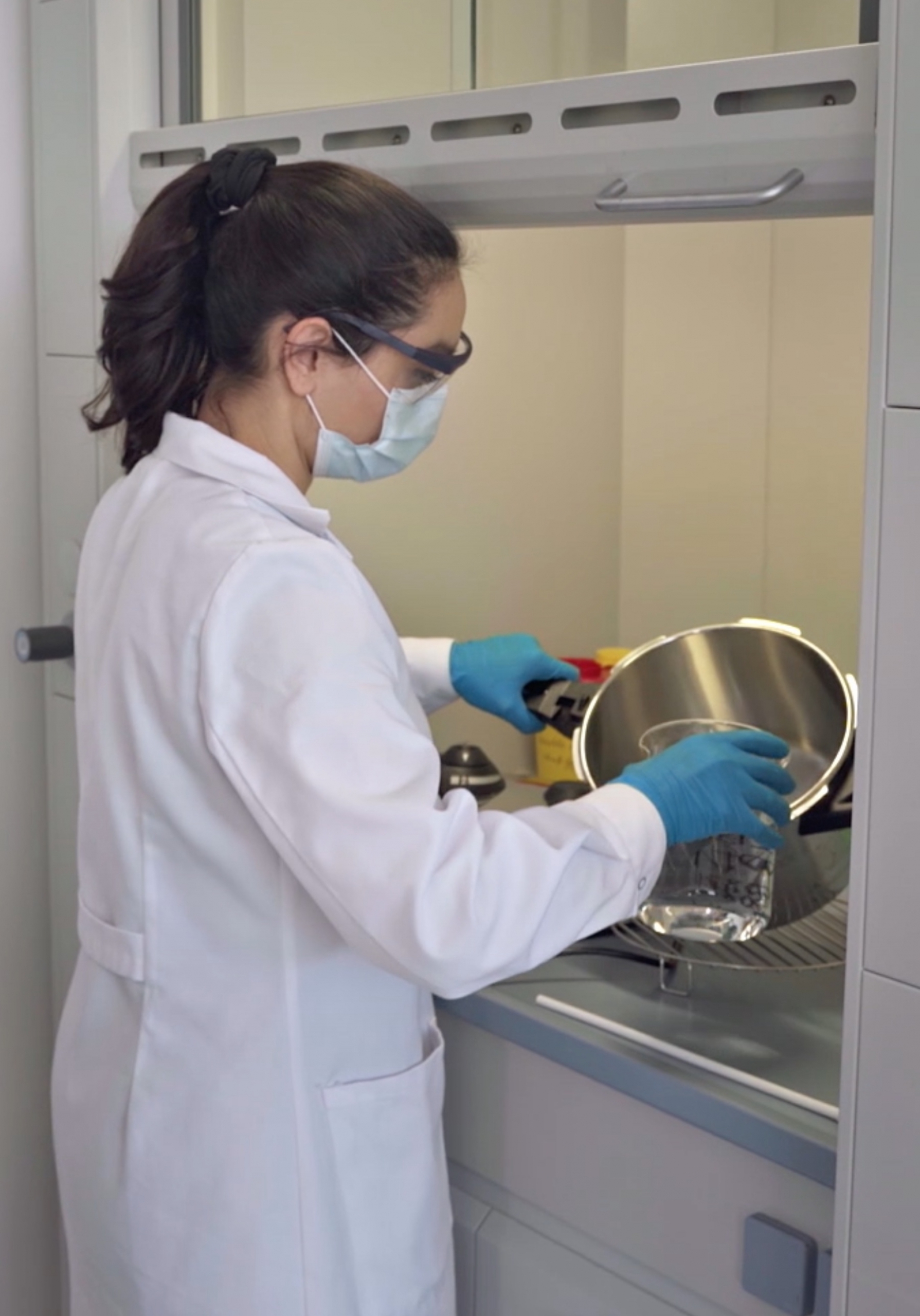 Embedding, sectioning, and immunofluorescence staining using antibodies against podocin/nephrin and integrin/synaptopodin.
10x whole-slide epifluorescence image
AI-based glomeruli segmentation and selection of glomeruli for super-resolution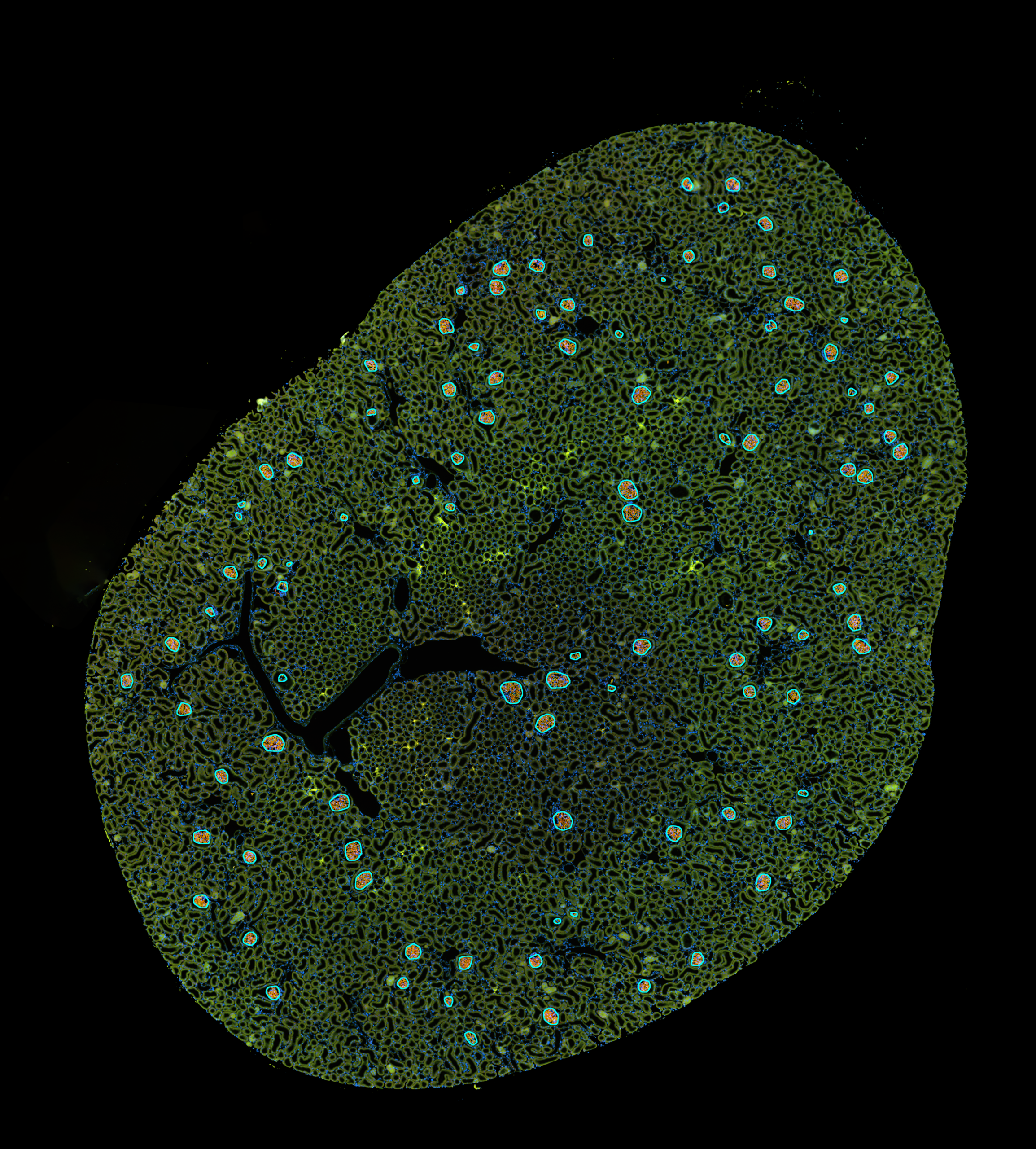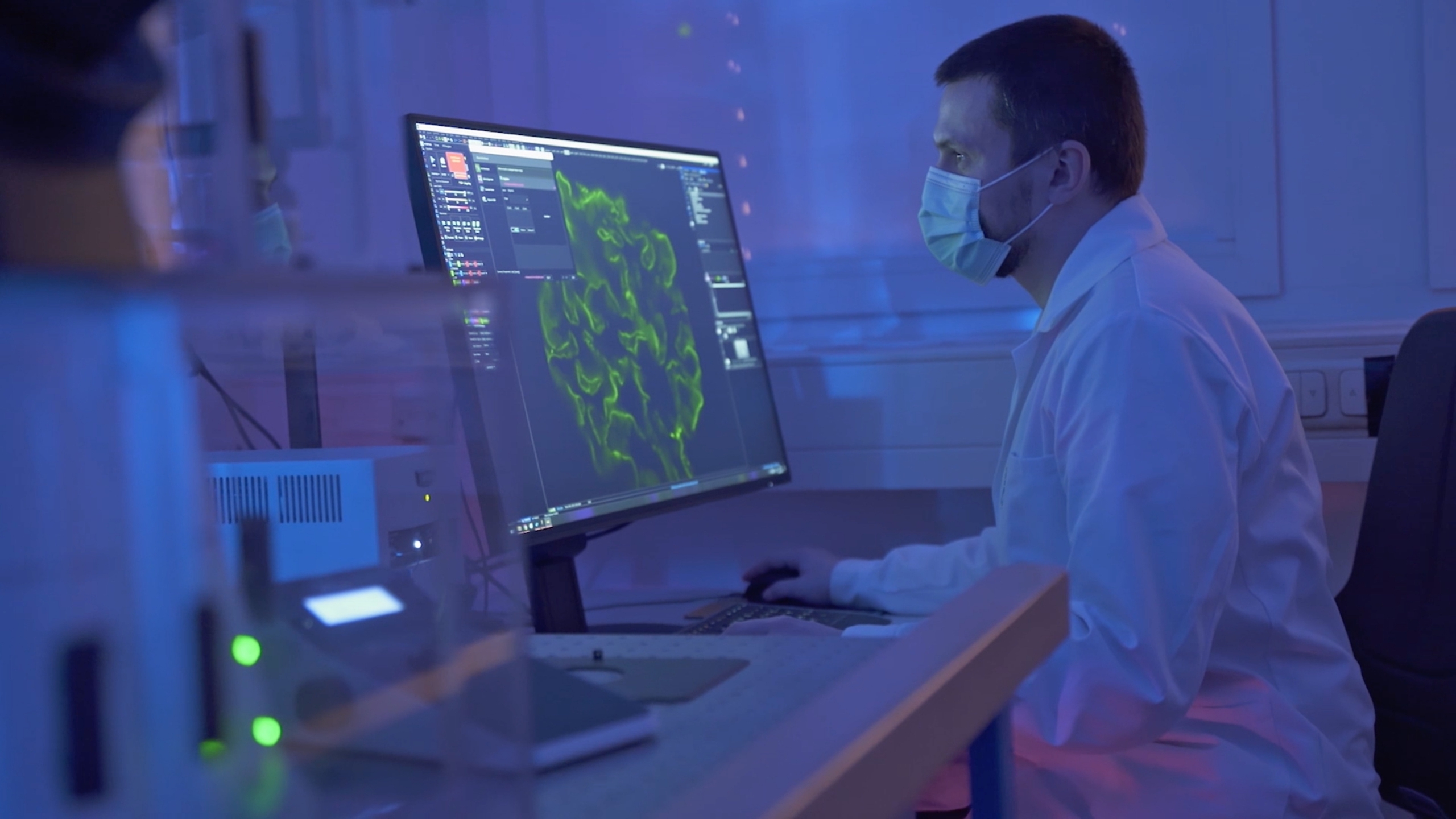 Imaging of dual-channel z-stack of selected glomeruli and reconstruction into 3D-SIM image and maximum intensity projection (MIP).
Fully automated evaluation by identifying podocyte areas and measuring the filtration slit length.
Our service – Send-and-forget.
Send us your samples and we will take care of everything else.